What could possibly be better than listening to the 100 best songs of the year? Well, how about listening to them while reading the stories behind them? Upon compiling last year's list in the final weeks of 2013 I felt that among the hundreds, maybe thousands, of year end lists carefully put together by like-minded people like myself, there was usually something lacking: the perspective of the artists themselves. It's easy for everyone of us writers to have opinions and thoughts about each song, but wouldn't it be nice to have their true back stories, instead of us guessing things?
So, just like I did last year, again in 2014 I asked the artists if they would consider sharing everything they remembered from writing and recording their song. More than a third responded. And they willingly let us take a deep look into their creative process, with everything from personal downs to party nights acting as fuel to making music. Some songs were long in the making, some songs wrote themselves at the blink of an eye. Happy accidents, eureka moments, cyber writing? Classic poems, books, movies, children's TV shows? Teenage nostalgia, violent ex-boyfriends? Racist basketball games, newly acquired instruments? And lest we forget, one hilarious story about a man who never dried? Yep, it's all in there. The food for the greatest songs of 2014.
All song stories are in English, except for a few told in Swedish. I couldn't really translate them into English without taking away some of their intimacy from the authors.
N.B. My deepest gratitude(and apologies for the stalking…) to all the artists and musicians for taking time to contribute the stories told in this list by giving their songs a personal touch, additional dimension and even a new life. You are all number one.
LISTEN TO THE PLAYLIST VIA WiMP
LISTEN TO THE PLAYLIST VIA RARA
1. Jack White "Lazaretto"(from Lazaretto)
How did you start off working on the song "Lazaretto"?
"We recorded the album during breaks from touring in 2012. There were many songs that Jack came to the studio with that had already been written start to finish, while others began as experiments or ideas. He works very fast and sometimes likes to get an idea or sketch on tape and see what we can make of it. This song started as more of an experiment."
Could you elaborate on how it was written?
"Jack worked with both of his backing bands, The Buzzards and The Peacocks, on these sessions and we recorded a lot of music. I would guess there's another 12 tracks that we had been working on that didn't make the album. The song 'Lazaretto' was interesting because initially there were no lyrics. The riff came together and Jack wrote a few of the chord changes along with the breakdown and tempo shifts. We ran through it just a few times and moved on to some other material very quickly. Months later I would listen back thinking he would make some tape edits and give the song more of a traditional structure, but Jack liked it as is. What you hear on the record is what we had put down originally. Start to Finish.
It was great seeing this record come together. Sometime in 2013 he called me into the studio to hear what he was working on. I had heard a lot of other tracks that we had recorded but had forgotten about 'Lazaretto' because it was more of a sketch or a studio exercise. Hearing it with lyrics for the first time was a remarkable moment. I couldn't believe what he had come up with. The song doesn't have what you would call a traditional chorus or verse form, but it's so powerful. Both musically and lyrically."
How was the riff conceived?
"Jack has a lot of riffs kicking around when we're in the studio. Sometimes we'll be working on something else or rehearsing and one will appear. He usually gets those little snippets on tape to work with later. We had listened to the MC Lyte song 'Cha Cha Cha' earlier that day and I think that may have been an initial inspiration. More so with the tempo or the feel of it. Again, this was another experiment that happened in between tracking songs that had already been penned. I don't even think we spent an hour getting it together and laying down the basic tracks. He cut that solo live and you really can't beat the room sound of guitar bleeding into all of the other instruments and microphones."
It's got a real Lalo Schifrin-meets-Beastie Boys kind of groove. Was that the intention from the beginning, or something you worked out along the way?
"I'm not sure we ever discussed the feel or groove. Drummer Daru Jones comes from a hip hop background so he'll just take you there at times. Honestly, without the lyrics it was originally an entirely different song. It could have gone so many ways lyrically.
We had recorded 5 or 6 of these song sketches during the session and we didn't spend much time on it.  Jack wants to capture what happens when human beings play music in a room. He's going for the spirit or a feeling rather than worrying about little details or trying to reach for perfection. It seems that he's always got the big picture in sight."
Did any odd, or unusual, things happen during the recording sessions?
"In a way, this entire record was odd. We would have a day or two off here and there, go in and put down as much as we could in the short time we had. Sometimes 4-5 songs a day. I said before that Jack works fast, but because we were touring it took him a year and a half to finish the record which is really unlike him. The sessions themselves were fast, but the entire process was the longest he's ever worked on a record. It makes me wonder what the next one will be like."
– Dominic John Davis, bassist
2. First Aid Kit "Stay Gold"(from Stay Gold)
"The song 'Stay Gold' was written last summer. The original melodic inspiration arrived from the Canadian sister duo Kate & Anna McGarrigle and their song 'Heart Like a Wheel'. We loved the melancholy beauty of that tune. 'Stay Gold' started as a simple verse with the lines 'The sun shone high those few summer days / It shone like gold, it shone like gold'. When searching for further inspiration for the lyrical content we found a poetry book and by chance happened to stumble upon Robert Frost's poem 'Nothing Gold Can Stay', which we'd never read before. The poem, about the fleeting nature of life, really hit home with us and it felt like a perfect theme for the song. The rest of the song then followed pretty quickly.
We wanted the production to create a dreamy and haunting landscape. Like a gorgeous but very distant memory and a journey towards something with an uncertain end. We used lots of strange mellotron sounds drenched in reverb, strings and autoharp. In the studio it grew to become this very big and epic sounding, dramatic folky pop, almost ABBA-like sound. It eventually became the title track because we felt like it represented a reoccurring theme within the record of nostalgia, restlessness and fear for the future."
– Johanna and Klara Söderberg
3. The War On Drugs "Lost In The Dream"(from Lost In The Dream)
"That was one of the first songs I recorded on the album. I remember having that guitar, just a little thing, I sat down at night and put a drum machine on it. It's funny, if you heard the drum machine, it was like a disco pattern. Not at all what I intended to use. Then I just put down the acoustic and some rough vocals and over time added the instruments. Actually, when I recorded it, it wasn't that arrangement. I went in and added one more verse based on the first verse, and then redid all of it. It's a little more sparse than other songs on the album, I like that song a lot."
– Adam Granofsky
4. Röyksopp feat. Jamie Irrepressible "Here She Comes Again"(from The Inevitable End)
5. Future Islands "Seasons(Waiting On You)"(from Singles)
6. Jungle "Time"(from Jungle)
7. Ariel Pink "Put Your Number In My Phone"(from Pom Pom)
"That song was more of a collaboration between Jorge Albrecht and I. He had some of the guitar arrangements and stuff like that, which were very beautiful. Then I wrote the lyrics and did the song part. It was a lot of fun to record, there's a lot of harmonies on it. There were five of us standing around one microphone which made it sound good."
– Ariel Rosenberg
8. St. Paul & The Broken Bones "Call Me"(from Half The City)
"'Call Me' all started with that first guitar riff you hear at the beginning. There were six of us in a tiny room and the moment we heard the riff we knew we had a danceable song. I was in love with the idea of putting a phone number in a song just like the Wilson Pickett '634-5789(Soulsville U.S.A)' song. While in the studio we cut the song live and chose the best of two takes. That song came rather quickly while writing as did the recording of that song. It is always a great moment in our set now when folks hear that opening guitar riff."
– Paul Janeway
9. The Magic Numbers "Shot In The Dark"(from Alias)
"I think on this album, a lot was about asking questions, from Romeo having a baby. I think that definitely sparked it in his head. He doesn't even remember writing it, it just wrote itself. I think it's a really natural kind of song, with the vocals and all. We just chose what parts we could relate to and sing them, it made it flow better than just one person singing it. The music was done in a lot of live takes, and with the vocals we sat down around an acoustic guitar, as we always do. We're rocking out a bit in the end, and live it's even more so. I think it was after touring with Neil Young that Romeo made the solo longer!"
– Angela Gannon
"I think it's the song that represents us best. It's got the rockier and poppier sides and elements from all four of us."
– Michele Stodart
10. Son Little "The River"(from Things I Forgot EP)
11. Skogsrå "Now You See Me"(single)
12. Röyksopp & Robyn "Do It Again"(from Do It Again EP)
13. Lost In The Trees "Past Life"(from Past Life)
"For 'Past Life', I wanted to write a song based around a single guitar riff, kinda like David Bowie's 'Rebel Rebel'. So I hit record and that riff was the first thing I played. It was just a simple blues riff, but it was so far from anything Lost In The Trees had done up to that point that I thought that was very exciting. My lyrics are about two angels or souls coming to this world to go on a date with each other, the whole 'park the car at night' thing reminded me of a make out scene from a 50's movie. I thought it was romantic and fun, so I went with it."
– Ari Picker
14. Band Of Skulls "Hoochie Coochie"(from Himalayan)
"'Hoochie Coochie' was a song that we first worked on in the sessions for our second album 'sweet sour'. It didn't really fit in with those songs so we kept it. When recording Himalayan we all knew 'Hoochie Coochie' would be perfect and with Nick Launey at the desk the song took on a new energy.
It's a song about every late night and misadventure you've ever had all rolled into one. A lot of it's from first hand experiences."
– Russell Marsden
15. Allo Darlin' "Crickets In The Rain"(from We Come From The Same Place)
"'Crickets…' was the last song written for our album We Come From The Same Place. I wrote it after I'd moved away from England. We didn't have a chance to rehearse it before our recording session, so we practised it in the studio in the morning and recorded it in the afternoon. This is not the best way to record all songs, but sometimes it has worked for us. To be honest, a lot of our first album was recorded in this way, with the songs coming together in the studio rather than in the rehearsal room.
I think that the reason the song came together very quickly with the band is that it's such a typical Allo Darlin' song and sound. It really sounded like an Allo Darlin' song from the beginning. I'd had the chord progression for a little while, there's not much to it really. The important thing to me was the lyric.
I've been reading a lot of Joan Didion the last two years, starting with The Year of Magical Thinking and working backwards from there. It's difficult to write about Joan Didion because she is such an incredible writer and her words have meant so much to me. She has influenced me tremendously. After I left London I was thinking a lot about her essay 'Goodbye to all that', which begins with the words 'It's easy to see where things begin, it's harder to see where they end'. It's broadly about her leaving New York City after spending much of her twenties there, getting married and moving to California. It's very beautiful. My situation seemed so similar.
Sometimes I have these flashbacks to when I was growing up, and I can see the images very clearly, and feel the weight of the memory. The scenes in the song are all scenes I remember, kissing in swimming pools, a boy falling from the top of resovoir, a sprinkler lazily moving across the lawn in the sunset, the sound of crickets in the rain. I don't know why these are the ones I recall first, I don't even have to search for them.
But nostalgia is just that, and it's crippling. I didn't want to live in the past anymore. That's why I contrast the chorus with the verse, 'and nothing feels the way it did before and I am grateful for that'. It's a joy to sing these words when we play it live, and it is my favourite song on our record."
– Elizabeth Morris
16. The Afghan Whigs "It Kills"(from Do To The Beast)
17. Jessie Ware "Tough Love"(from Tough Love)
18. Weeping Willows "It Takes A Strong Heart To Love"(from The Time Has Come)
"I Weeping Willows fungerar det alltid så här: någon i bandet ger mig en demo med en instrumental låt. Om jag får känsla för låten så skriver jag ett utkast till en text som jag tycker passar stämningen och stilen i musiken. Det måste passa ihop. Vill det sig sedan väl blir det en låt som vi slutför tillsammans hela bandet. I det här fallet var det en demo från Anders som jag tror att han haft väldigt länge. Det är som en blandning av två av våra stora influenser. Verserna är lite Velvet Underground och refrängen och sticket är The Smiths.
Anders demo lät väldigt mycket Lou Reed/VU, därav 'Here it comes now…'('Here She Comes Now' – från White Light/White Heat). Mellan våra albuminspelningar sparar jag fraser i en skrivbok. Det kan vara något från någon film eller bok. Eller något jag hör någon säga. Eller så klart något jag själv kommer på. Alla dessa 'oneliners' blandas huller om buller i min skrivbok och efter ett tag minns jag inte längre var fraserna kommer ifrån. Jag brukar börja med att leta i min skrivbok för att förenkla processen och snabbt komma igång. När jag väl börjat skriva till en låt kommer flowet, tack vare dessa sparade fraser och jag åker in i en 'låtskrivarbubbla'.
Texten kom att handla om minnen från skoltiden. Och hur vår uppväxt präglar oss hela livet. Jag minns mobbarna. Hur jobbigt det var. Och att jag ibland sällade mig till dem för att själv slippa bli mobbad. I efterhand förstår jag nu att många av dem kom från väldigt tråkiga hemförhållanden, och att det till viss mån är en förklaring. Men det hjälper ju knappast den utsatte. En situation jag minns väldigt starkt är att det var en flicka i klassen som ofta var smutsig. Hon kallades för 'Lusen' och var, så klart, hårt ansatt. En rast stod(som vanligt) halva klassen i en ring runt henne och kastade hennes mössa emellan sig. Jag gick emellan och tog mössan och gav den till henne. Jag kände en stark stolthet över denna handling och jag märkte att hon blev så lättad. Ingen frågade någonsin hur någon mådde. Man ville bara överleva dagen. Jag undrar nu i vuxen ålder över hur hon egentligen hade det hemma…('It takes you back to school, where no one ever asked you, they don't know what you've been through').
Låten skrevs ju under 'supervalåret' 2014. Så jag tänkte mycket på Sverigedemokraterna och deras väljares 'mobbing-stil'. Något som oroar och stör mig enormt. Om man som människa är stark och har medel och möjlighet, tycker jag jag att man har en skyldighet och ett ansvar att hjälpa de som har det svårt. Om att vara medmänniska.
Det handlar låten om för mig. Den är nästan politisk."
– Magnus Carlson
"Den har mycket riktigt funnits ganska länge. Inspirationen till låten / versen kommer(otippat) från The Knife's 'Pass This On' som kom typ 2003, 'kjol-Johan'(Johan Renck) gjorde en fantastisk video till den. Refräng och brygga är mycket riktigt(mollvers, dur refräng) Smiths-inspirerade. Hade glömt bort låtidén, hittade den i en gammal telefon typ 2012, gillade melodierna och jobbade klart låten inför The Time has Come, drog upp tempot(vi behövde upptempo låtar) och hittade på ett väldigt enkelt gitarrintro. Magnus text om utanförskap korrelerade med min känsla för vad musiken för mig handlade om."
– Anders Hernestam
19. Nick Mulvey "Cucurucu"(from First Mind)
"'Cucurucu' was this lullaby that my mother used to sing to me and my brothers and sisters. I think it comes from the Spanish word for the sound of the bird. Something she used to make up with a melody and sing, and I had it in my mind. Then when I was a teenager a friend of mine gave me this book with a poem called 'Piano', a very famous poem by british poet D.H. Lawrence. I always loved it, and from the very first time I read it I had a desire to turn it into a song. I just knew it. It took me a long time, because I was busy in Portico Quartet, but it was in the back of my mind for six years.
Then one time I got down to making an adaptation of the poem in some form. In this poem, he takes the reader on a journey which takes him back through the years to a memory of when he was a child and sat underneath a piano, and he presses the feet of his mother who smiles as she sings. In his version that's a full stop right there, but I thought it would be cool to add a colon and then add my mother singing 'Cucurucu'. So then you achieve the song within the song. It's an adaptation, but I've been liberal and added on the title and the bridge. 'Softly, in the evening…' and onwards, that's from the poem.
About the slow start, I wanted people to get the words, to hear them clearly. You know, it comes with a good intention. I can also see that it was born from a concern that people wouldn't get the words. Now I know that people are listening. In my next songs, I don't know if I'll be that systematic, when there's nothing to explain like in this one."
– Nick Mulvey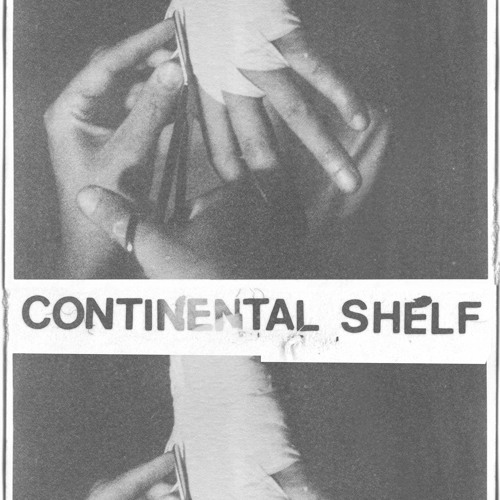 20. Viet Cong "Continental Shelf"(single)
"I remember writing that main riff – like the first thing that you hear in the song – on an acoustic guitar. It was on my birthday, I was on tour with Chad VanGaalen and we were in a little town called Encinitas just north of San Diego, down the West Coast of California, which is maybe why there's some sort of surfy vibe in there, because I wrote it when I was in a surf town in Southern California. I wrote it in standard tuning, it was kind of like a folky song. I had the melody, I didn't have the lyrics, but I remember playing it in a studio with Monty and we deconstructed it, we changed the tuning to give it a weirder, Sonic Youth kind of vibe. Originally it almost had a 60s sound. We used to call it 'Bush Beat' because we ripped off the beat from 'Running Up That Hill'."
– Matt Flegel
21. Marissa Nadler "Drive"(from July)
"'Drive' is a song that deals with the dichotomy of two mindsets. Keep in mind this isn't my current mindset but was at the time that I wrote the song. I'm traveling from town to town, feeling jaded and disillusioned at this stagnancy in my life. The time on the road had me reflecting on some turmoil of the past. During the choruses, there's a sharp contrast to the feeling of freedom on the open road that I have when I'm touring. It's a song about how songs, other people's songs, become ingrained in your psyche and propel you forward when there's not much else pushing you."
– Marissa Nadler
22. Caribou "All I Ever Need"(from Our Love)
23. Father John Misty "Bored In The USA"(single)
24. Bright Light Bright Light feat. Elton John "I Wish We Were Leaving"(from Life Is Easy)
"I sat down at my piano after a particularly depressing afternoon and wrote the song in the time it takes to sing it. It's from a place of real sadness, but it's a loving, not a hateful song. A very close friendship crossed a line and became something else and went very wrong. The lyrics are about saying a mental goodbye to someone – at least in a romantic sense, and letting them get on with whatever they want to do with someone else. For me, it's the most personally honest I have been in a song on one of my albums. It came on a day where I'd realised that the relationship had come apart and the song just fell out. It took me by surprise really!
When I was up in the studio producing the track, Elton called to talk about a song I'd written on the previous album(a crazy sentence to write!!) and when I heard his voice in the context of putting the production together, I kept hearing his voice on the track. Eventually after I produced the song, and we talked about songs for my second record, I played it to him and he liked it and agreed to add his vocal. Which for me is beyond my wildest dreams. It's also important for me as the second voice reminds me that there are two voices in every situation. Particularly this one. So it's become quite a healing song for me – hearing the optimism in the sadness, and hearing the second "voice" to remember that you can't see everything from only your own point of view."
– Rod Thomas
25. The Autumn Defense "This Thing That I've Found"(from Fifth)
"'This Thing That I Found' was initially inspired by watching a documentary about Jeff Lynne, who I am a big fan of. I watched the documentary late one night before going to bed, and when I woke up the next morning I grabbed a guitar first thing and started strumming in a bold Jeff Lynne kind of way…and the first verse and chorus just appeared without any real effort. I really should try that more often…writing just after waking up when still in a bit of a dream state. Lots of people comment on how the song reminds them of George Harrison or even Roy Orbison, but actually it takes its cues from their producer Jeff Lynne."
– Pat Sansone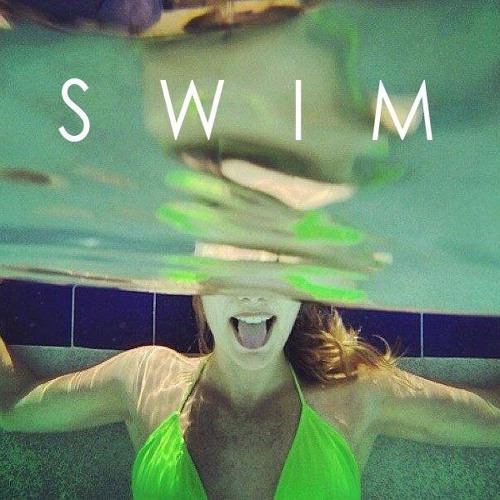 26. Fickle Friends "Swim"(single)
"We never intended to go down that 80's revival route but the song just kind of fell into place after we brought a demo to producer James Earp(Bipolar Sunshine, Sons & Lovers). Having won Chef Jamie Olivers unsigned bands competition he went the extra mile and both put us in contact with, and paid for us to work with James. Locking ourselves away for a few days in rural Wales we came home with a song we knew we had to start the year with.
Lyrically the story is bittersweet, mostly stemming from various romantic encounters from my life and bundled into one metaphorical message. Unrequited love is a theme that runs throughout the lyrics in our songs… Again…not intentional, it's just what flows out of me and onto paper. At our core we are an indie band…but our mutual love of the late 70's and 80's pop world and modern commercial dance, electronic and pop music are evident when it comes to writing and recording.
I think we got really lucky with 'Swim', after The 1975 dropped their album and Chvrches were dominating the airwaves…it felt like a case of right song – right time. The response truly wasn't expected and the amount of people who have connected and identified with it musically and lyrically…it's overwhelming."
– Natassja Shiner
27. Withered Hand "Horseshoe"(from New Gods)
"When I was writing 'Horseshoe' I felt like I was reaching above myself, I knew it was an important song for me and would be the opener for what became the New Gods album. It is a vehicle for how I feel about love and human relationships and I feel like the way the words tumbled out was pretty much spot on. I also felt the melody and chord changes came to me without very much work, like something was willing me to write it. The song in essence didn't change very much between demo and final recording.
The central metaphor refers to an old silent movie I used to watch as a kid, where I think Charlie Chaplin had a horseshoe in his boxing glove in order to knock out a much bigger opponent against improbable odds. Apart from being very funny, I have always empathised with the underdog, or the clown. Either side of that central metaphor I am basically riffing on how I feel about love and life. I ask the question over and over whether it is easy to pretend that nobody you love will ever die, I know that some of us find it easier to pretend than others. We need to pretend on a daily basis just to keep going but it's good to stop and think once in a while.
Recording the song, it was obvious one of the central songs on the album and we tried a couple of versions I recall it ended up a bit faster than I originally planned. It was a very exciting song to record. The band were really revved up for it. We were tracking alot of stuff live but struggling to get the feel I was after so in the end we turned the click track off and just powered through it, so I think it actually speeds up very slightly over the track but I think it's better for it. Then we retracked my vocals and acoustic guitar I think and the cherry on the cake was other friends coming later to add harmonies and piano etc. Like most of my songs, it's extremely personal. Suffice to say, when my wife heard an early mix on a rare visit to the studio, she burst into tears. That's usually a sign it's good."
– Dan Willson
28. Snowbird "Bears On My Trail"(from Moon)
"The song is about finding moments experienced in planar reality where they have been frozen on the spiral out of linear earth time, and then harnessing the power still within them in the present moment without running any narrative of the pain story that might have surrounded them at the time. Essentially the story is about a maiden using time travel to access energy vibrations from her memory and using them for protection against wild bears. She lifts out of danger and straight into love from the past that still holds her safely."
– Simon Raymonde
29. Donovan Blanc "Hungry A Long Time"(from Donovan Blanc)
"I wrote this song in 2009 and originally it was called 'Itchy Throats'. The song is mostly about sexual frustration. The original demo was just voice and electric guitar with some electronic drums to keep the beat. In 2011 when we were recording songs for the Honeydrum EP 'Vacation', I found it and decided to use it. I kept the original guitar and voice and just overdubbed the rest of the instruments over it, replacing the old electronic drums with real ones played by my pal Marc. When we were signed to Captured Tracks last year, they wanted two more tracks than what we initially had prepared for the LP, and I decided that this song should be one of them, so it was almost not on this release."
– Joseph Black
30. The New Pornographers "Dancehall Domine"(from Brill Bruisers)
"That is the song that I think sounds the most like a classic New Pornographers song. We definitely wanted it to be big. Once we had that giant synth bass, that's when we thought 'yeah, this is good'. That was part of what we call 'the Sigue Sigue Sputnik influence', we wanted songs that had that same arpeggiated beat, and I still like that. The 'dancehall domine' is somebody who controls the dancefloor. It's sort of ironic, I was just thinking of how indie bands were singing about dancing. Like LCD Soundsystem did 'Dance Yourself Clean' and I would think 'I don't think you're a good dancer?!'. Or the Dirty Projectors on one of their last singles sang something about dancing, and I'd be like 'I have a feeling you're not a very good dancer…'. I thought it was funny to just continue that theme of white indie rock guys singing about being the best dancer."
– Carl Newman
31. Kate Tempest "The Beigeness"(from Everybody Down)
32. Arc Iris "Whiskey Man"(from Arc Iris)
"One of the first pieces I ever wrote was a piece for cello and piano. It begins with the cello melody from 'Whiskey Man'. In the middle of the piece there are raindrops dripping from both the cello and the piano and the two playfully mourning drip drop melodies run circles around each other. The sadness and rolls of dependence are passed between the cello and piano in a very fragile human way. Because of this fragility, I decided to use the cello line(originally written for Robin Ryczek) for 'Whiskey Man', a song written about an unbalanced and circular relationship. The weight of the world is carried at times with ease and at times with great difficulty.
The effects of social pressures and obligations can be unbearable for both the lover and the beloved, but what makes the lover hold on are those moments in which he or she gets a glimpse of their loved one unaffected by the thieves of time. No less, the flower in them blossoms so seldom that it is vibrant and untarnished. The well worn mask and confusion created by overused and unfertilized soil is forgotten just long enough for the sad little love cycle to start over again and again and again."
– Jocie Adams
33. Sloan "You've Got A Lot On Your Mind"(from Commonwealth)
"'You've Got A Lot On Your Mind' is a song that had been kicking around for a few years. I always had a verse melody but never was satisfied with a good chorus melody(nor lyrics that would fit the song properly). Actually, the melody that I had been singing over the chorus section is now the string melody that pops up halfway through the 2nd chorus. Chris in our band had always thought the song could be turned into something worthwhile, so I continued to try to finish it. I didn't really hit upon a good chorus melody until one day I was just playing guitar along with the track at home, almost absent mindedly, and I hit upon the melody that eventually became the lead vocal. It was a relief after it had been sitting around for so long. 
The placement of the chorus vocal and the way it begins before the first chord of the chorus was actually an accident that would not have happened without modern computer recording. Ryan, our engineer, was editing my vocal and actually misplaced the vocal in Pro-Tools one bar ahead of where is was supposed to land(starting on the word 'mind' instead of 'you've'). A total 'eureka' moment. Suddenly it was much better and more satisfying, and maybe catchier? Regardless, thank you Ryan for your slip of the hand/mouse. Lyrically it's mostly about my girlfriend and references her situation on an extended stay in LA as I was getting to know her. Musically, with it's layers of acoustic and Moog, I think I was under a heavy influential dose of ABBA, Phoenix and Wings(I mean, what else is there, anyhow?)…and not that it comes close to their awesome catalogues, by the way!"
– Jay Ferguson
34. Say Lou Lou feat. Lindstrøm "Games For Girls"
"The winter of 2012-13 we had been doing some writing with Noonie Bao, a Swedish artist/writer, so when we got the question if we wanted to write on one of Lindstrøm's instrumentals/productions for his upcoming album we were like 'we should do it with Noonie!'. I don't really remember how we got in contact with Lindstrøm but I think his management reached out to us and played us some of the tracks. We picked the one we found most exciting which then was a disco track with some type of rendition of the hook from 'U Can't Touch This' which might sound weird but it was a really cool and fun track that we instantly were drawn to.
We brought it to Noonie's, she had a little studio room behind her parents' cafe in Södermalm where we used to do the sessions. It was winter. We had coffee and saffron buns. I can't really remember exactly how it all happened but we got a Japanese school girl/Geisha vibe from the track and that's why we started singing quite high and very girlish, and why the 'ahaaha' vocal in the chorus has that oriental feeling. It was almost like we just pretended we were foreign school girls and made it all up in one go. The song is almost like a girl power mantra, we wanted to highlight that love and sex can mean as little to girls as it does to some boys, that we can play the game and win. In popular culture it's almost always the girls that fall in love and get hurt and the guys that are unattached, so we wanted to play with that using quite childish, simple metaphors. It's very different from anything we've done before as Say Lou Lou, both in terms of melody and lyrics, but it was fun to try something completely different.
We recorded scrap vocals on that day with Noonie, and then after a few weeks we went back in alone and added some more vocals and details, and sent it off to Lindstrøm. We didn't hear anything for like…more than a year. We were under the impression that he hadn't liked it and that he wasn't going to use it for his album, so we didn't really think about it for a while. Then this spring 2014 he sent a new version kind of out of nowhere, with a whole new production, the existing one that is now. We loved it! We asked if we could use if for our next single, so we made a shorter Say Lou Lou version for us and added new vocals and harmonies, and he had his longer edit. The funniest thing about this whole collaboration is that Elektra and I still have never met him! Cyber 21st century song writing!!"
– Miranda Kilbey-Jansson
35. François & The Atlas Mountains "La Vérité"(from Piano Ombre)
"I used to be easily impressed by the authorities, rich people and beautiful women. I 've now realised that their greatest power is to pretend that they are above. They truly don't know much more than I do and they certainly don't have super powers to keep them from the problems that I'm going through. They just pretend they are fine and that what they do and think is the absolute truth.
Knowing that if I'm too honest and too kind will I ever succeed? I haven't decided to turn nasty yet . I should at least start by playing at being pretentious, cool, modern, and sexier than Prince. I'll try…
Whether the task of playing at being cool is actually less work than being actually good to the people around me…? I truly don't know…"
– François Marry
36. Markus Krunegård "Invandrarblues"(from Rastlöst Blod)
"Jag var i Helsingfors o hängde allena några dagar för att skriva låtar, det gick dåligt. Det slutade med att jag inte vågade beställa roomservice för att dom skulle höra att jag bröt på svenska i receptionen, så ur magknip av hunger o skam över att inte ens våga prata i telefon på finska föddes denna låt. Texten är väl rätt självförklarande. Jag skrev vers 1 redan till förra skivan men orkade inte göra klart den då, på demon lät den som Suicides gubbrock, så jag o Jari tillförde lite ungdomlig entusiasm o då kändes den bra. Vet inte varför, men jag tänkte först inte ha med den, men så blev det."
– Markus Krunegård
37. Christopher Sander "Kokong"(from Jorden Var Rund)
38. Hercules & Love Affair feat. Gustaph "Do You Feel The Same?"(from The Feast Of The Broken Heart)
39. FKA Twigs "Two Weeks"(from LP1)
40. Lykke Li "Silver Line"(from I Never Learn)
41. The Primitives "Spin-O-Rama"(from Spin-O-Rama)
"The initial idea was for the song to be the theme tune to an imagined British 70s children's TV drama. In fact I wanted to write a whole album of songs around this idea, but it didn't quite come off. The title was originally 'Backwards Roundabout' but that sounded a bit clunky, so I changed it to 'Spin-O-Rama', which sounds more like a slightly dark kids TV program from when we were kids. The song is about returning to a less complicated, more innocent existence, via some metaphysical fairground or playground ride. I was thinking about the carousel in Ray Bradbury's Something Wicked This Way Comes, where people grow old or young depending on which way the carousel revolves, and also about a mad afternoon in the early days of the band, when we got a bit "mystical" in a park, and Tracy ended up clinging to the underside of one of those spider web roundabouts, laughing her head off, as it spun faster and faster.
The arpeggio riff reminded me a bit of the 'Rupert The Bear' song by Jackie Lee, which, I guess, is where the kids TV theme idea started. We wanted the song to have certain classic Primitives elements; 'Spacehead' overdriven drums, layered jangle guitar, fuzzed bar chords etc, but also to sound like one of those big bubblegum glam pop hits from our childhood. When our bass player Raph heard the finished mix, he dubbed it 'Bay City Stone Roses', which I thought that was a pretty fair description of what we'd set out to achieve."
– Paul Court
42. Liam Finn "Wild Animal"(from The Nihilist)
"'Wild Animal' was one of the first songs I wrote for The Nihilist after moving to NY. I had just found myself a cool writing space to work out of , I was excited about the endless possibilities and what felt like a fresh beginning but also a bit daunted having moved to a new city and having to find my feet again.
I remember that the verse riff came first and I constructed an instrumental piece of music. The lyrics actually came really quick for 'Wild Animal'. Most of the time I'll get a verse and chorus whe I first start writing but then it takes me weeks, months, sometimes years to finish the rest off. 'Wild Animal' lyrics came all in one go. I guess it was a response to moving country with my girlfriend, to a new world and a new era in our lives and how you experience this as an individual and a couple simultaneously. The chorus I think I was trying to acknowledge that I was aware of how I get myself worked up(especially while writing) and become hard to reason with, sensitive and unpredictable. The harder anyone tries to calm me down the more I feel backed into a corner and irrational.
Everyday felt like a surreal experience at that time, kind of like living in a film. I was particularly horrified one day when walking past a coffee shop I saw young boy who was wearing one of those harness leashes parents put on to stop their kid from running off. Someone had tied him up to a bike rack outside the coffee shop like a dog while they went inside to buy coffee. The little boy was just losing his shit, screaming and bucking around much like the wild animal he was being treated like. I don't blame him…"
– Liam Finn
43. Dinosaur Feathers "Impossible"(from Control)
"I had written the music and melody quite a while ago, but could never seem to figure out any lyrics for it. Then, I had an experience playing pickup basketball in Oakland where I was harassed for being white. It was a difficult, but interesting experience. I was talking to Ryan about it and we thought it to just make 'Impossible' about that. I tried writing some lyrics, but continued to fail, so I asked Ryan to write them, because I just couldn't get past this block. So, he wrote the lyrics about my experience in that game and as the song progresses, it sort of expands outwards, meditating on issues of class and identity."
– Greg Sullo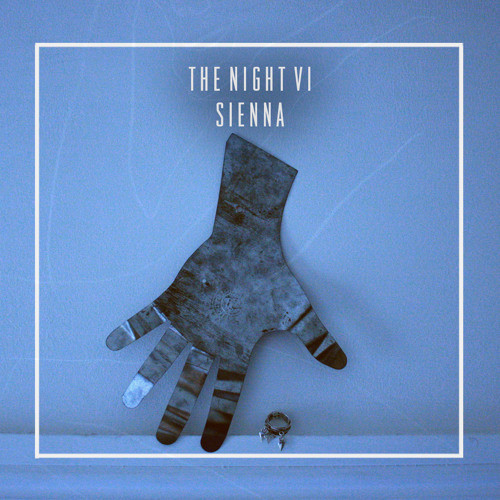 44. The Night VI "Sienna"(single)
"The track was born of hostile encounter between guitarist Jack Gourlay and a new girlfriend's ex, which got us thinking about the special hurt when you're the one that's been left behind. It was written in 2 days with our good friend Cass Lowe, who co produced it with Jack, we did our best to record as a 6 piece with the drummer in a separate room but ended up using a lot of the 1st vocal/guitar takes from the original demo. Sometimes the best takes are the ones you haven't thought too hard over."
– Sophie-Rose Harper
45. Hello Saferide "The Crawler"(from The Fox, The Hunter and Hello Saferide)
46. tUnE-yArDs "Left Behind"(from Nikki Nack)
47. How To Dress Well "Repeat Pleasure"(from What Is This Heart?)
48. Sun Kil Moon "Carissa"(from Benji)
49. Kent "Var Är Vi Nu?"(from Tigerdrottningen)
50. Susanne Sundfør "Fade Away"(single)
51. Tomas Barfod feat. Nina K "Busy Baby"(from Love Me)
"The story to this song is told through the perspective of different versions of myself. Or different versions of anybody really. We're all diverse, stupid and smart, old and young, sad and happy. It can be pretty difficult to find a togetherness inside all of that and inside your different selves. So this song is a 'what would I tell my younger self?' kind of story. Or a 'what would I tell my childish, stupid, sad or self-absorbed self?' kind of story. How do I snap out of things with 'only' the different sides of myself as a weapon? I started writing it by the words 'awful pale like a mother say yes' which was, super cliché, scrabbled down on a piece of paper when I was really drunk and for a very long time I didn't have any music to it. Then Tomas sent me a track from his album called 'Destiny's Child'. That's the song I laid down the vocals to. I was so happy to hear what he built out of the vocals afterwards. What had originally been this sweet and easygoing song, became more of a disco anthem which I think is so much better. Especially with these lyrics."
– Nina Kinert
52. Archie Bronson Outfit "We Are Floating"(from Wild Crush)
"'We are Floating' was the first track we wrote for Wild Crush, or more accurately, was the first track we decided was a 'keeper' for the album. It represents us deciding what the essence of Archie Bronson Outfit was, post Dor leaving the group.
There are some famous musical/riff nods in there! When we came to record it we wanted to elevate it, from what it essentially is, i.e. rockarama. In the studio therefore, we flexed our vocoder and creaky-synth muscles; these are very much elements Capitol K brought to the party.
I don't really like explaining lyrics, but I like the line "newly gifting and body-shifting". Also, "we are floating, but I can't relax" is probably the most self-descriptive line I will ever write. There are lines that I can write now where I just know that once Sam is singing them, they will really work, as he brings a certain tension in his singing, and that is one of them!"
– Mark "Arp" Cleveland
53. Hamilton Leithauser "Alexandra"(from Black Hours)
"The song was very spontaneous and fun to write. Just Rostam and myself in his apartment noodling around with his 12-string guitar. The bulk of the song really took about an hour to write. The mix, however, took about 3 months – and a lot of grief – to get right. A lot of the recording was actually done in Washington, DC at Inner Ear Studios…where I used to work in the 90's."
– Hamilton Leithauser
54. Ex Hex "How You Got That Girl"(from Rips)
55. SOHN "Artifice"(from Tremors)
56. Hiss Golden Messenger "Saturday's Song"(from Lateness Of Dancers)
57. Death From Above 1979 "White Is Red"(from The Physical World)
58. Fujiya & Miyagi "Little Stabs At Happiness"(from Artificial Sweeteners)
"The song started off very differently to how it finished. It began as a slow cluster type instrumental written on a farfisa. We then added the words but felt the song didn't fit in with how we wanted the record to sound so we put it to one side and sort of forgot about it. Towards the end of making Artificial Sweeteners we were working out what songs we wanted to put on it and we remembered 'Little Stabs at Happiness'. It sounded good but still didn't fit with the feel of the record. So we took it apart and put it back together and it morphed into something else. It still had the originals melancholy but we added a bounce to the bassline and the synth became more off kilter. Maybe it could end up as a soundtrack for depressed ravers somewhere. I hope it has a chink of lightness and positivity to it though somewhere. Hopefully theres a nice contrast between the feel of the music and the words.
The title was borrowed from a 1960s film by Ken Jacobs, although the words haven't got anything to do with that. I just liked the title. I suppose the song is about never quite being able to achieve what you want to achieve or never reaching a place where you are content. Maybe thats what drives people to keep going and thats where the light comes in."
– David Best
59. The Voluntary Butler Scheme "Honey In The Gravel Mixture"(from A Million Ways To Make Gold)
"The song was written not long after i learnt to play the trumpet. I just decided to take it up as an extra instrument between albums and as a result of that i ended up writing lots of songs based around brass riffs. The lyric is quite cynical maybe – but is non-sensical enough to disguise it. It's kind of about that even if things are a bit shit – they can be made just a little better with some simple sweetness. The song was recorded in my house like all my music."
– Rob Jones
60. Ásgeir "Summer Guest"(from In The Silence)
61. Timber Timbre "This Low Commotion"(from Hot Dreams)
62. Sharon Van Etten "Our Love"(from Are We There)
63. Gardens & Villa "Colony Glen"(from Dunes)
64. Tokyo Police Club "Hot Tonight"(from Forcefield)
65. Raury "God's Whisper"(single)
66. Fatima "Underwater"(from Yellow Memories)
67. Greylag "Yours To Shake"(from Greylag)
"This song is alluding to the riskiness at the core love and relationships — in getting into them and in sustaining them. It's saying, nothing we do is ever perfect, but if we're giving it everything we have, we can make something beautiful together. But there's never any guarantee it will work out the way you want — you both have to put yourself on the line and open yourself to the possibility of getting hurt, or it won't work."
– Andrew Stonestreet, Daniel Dixon and Brady Swan
68. Titiyo "Solna"(single)
"På 'Solna' har Jonathan Johansson suttit och nästan intervjuat mig för att därefter skriva texten medan jag har gjort melodin. Ackorden kommer faktiskt från Martin Renck, lillebror till Johan Renck(alias Stakka Bo), och hans instrumentalprojekt Svartaste. Jag satt och lyssnade på honom och upptäckte de här ackorden och satte en melodi till dem. Sedan gjorde Dante och Sakarias en 90-talsinspirerad produktion till det, med en annan melodi och en annan text, som sedan byttes mot en ny melodi och så satte Jonathan en ny text till den. Så den har gått några vändor! Från början hette låten 'Stockholm'. När Jonathan fick höra den och skulle komma med en text frågade han: 'men är inte du från Solna?'. 'Jo…', sa jag, och insåg att här har vi något, eftersom det inte finns så många låtar som handlar om Solna, vad det nu beror på."
– Titiyo
69. Woman's Hour "To The End"(from Conversations)
"Our song 'To The End' was written in a unique way to the rest of our songs. The initial spark came whilst I was in Kendal and wrote the chorus chords and riff on the piano. I then sent an iPhone recording to the guys and each of us built it up our own parts in isolation from each other. In a sense it was one of the easiest songs to create as each of the parts we came up with worked really well with each other."
– Fiona Jane Burgess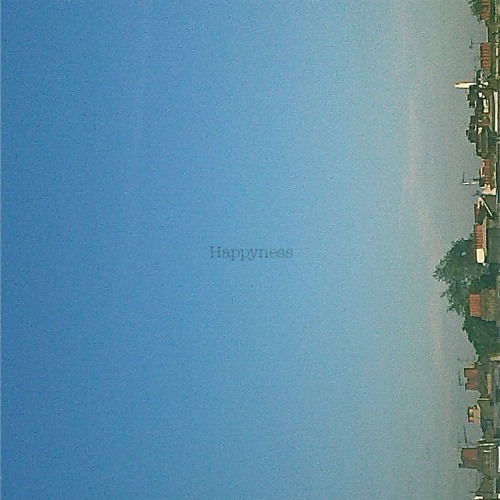 70. Happyness "It's On You"(from Happyness EP)
"'It's On You' was the first song on the first EP we ever released and one of the first things we ever recorded. It originally just had the instrumental backing with a story spoken over the top about a man who never dried when he got out of the bath. Here's the whole story:
'There once was a man who never dried. Every morning he would wake up with everybody else. He would sit up, slide out, sway, walk and piss with everybody else. He would undress and self-examine, wash his body parts in an established sequence, pull the plug and feel the land rise around him. But he never dried.
And wherever he went, whether he was watching birds on the television or girls in the park, or in the evenings dripping in bars, people would say: "Why don't you dry?'"
– Ash Cooper, Benji Compston and Jonny Allan
71. The Hidden Cameras "Year Of The Spawn"(from Age)
"I wrote 'Year of the Spawn' in 2004 actually. A long time ago. It was one of the first songs I wrote after buying a Gretsch guitar. It was recorded in 2008 I believe. I asked Chilly Gonzales to record piano on it in 2010 and it was mixed by Howie Beck in 2012."
– Joel Gibb
72. The Aston Shuffle feat. Mayer Hawthorne "Never Take It Away"(from Photographs)
73. Goat "Hide From The Sun"(from Commune)
74. Bipolar Sunshine "Where Did The Love Go"(single)
75. The Delines "82nd Street"(from Colfax)
76. Kwabs "Pray For Love"(from Pray For Love EP)
77. Drive-By Truckers "Grand Canyon"(from English Oceans)
78. Neneh Cherry feat. Robyn "Out Of The Black"(from Blank Project)
79. Mark Morriss "It's Hard To Be Good All The Time"(from A Flash Of Darkness)
80. Les Big Byrd "War In The Streets"(from They Worshipped Cats)
81. Miniature Tigers "Swimming Pool Blues"(from Cruel Runnings)
82. Mazes "It Is What It Is"(from Wooden Aquarium)
83. Tove Styrke "Even If I'm Loud It Doesn't Mean I'm Talking To You"(from Borderline EP)
84. Sean Nicholas Savage "Empire"(from Bermuda Waterfall)
85. Grumbling Fur "All The Rays"(from Preternaturals)
86. Foxygen "How Can You Really"(from …And Star Power)
87. Banks "Beggin For Thread"(from Goddess)
88. Twin Shadow "To The Top"(single)
89. Chet Faker "1998"(from Built On Glass)
90. Black Lips "Make You Mine"(from Underneath The Rainbow)
91. DMA's "Delete"(from DMA's EP)
92. Owl John "Red Hand"(from Owl John)
93. Augustines "Cruel City"(from Augustines)
94. Kevin Morby "The Ballad Of Arlo Jones"(from Still Life)
95. Strand Of Oaks "Same Emotions"(from Heal)
96. Ryan Adams "Kim"(from Ryan Adams)
97. Generationals "Now Look At Me"(from Alix)
98. Reverend And The Makers feat. Steve Edwards "I Spy"(from Thirty Two)
99. Arthur Beatrice "Grand Union"(from Working Out)
100. Lo-Fang "Look Away"(from Blue Film)
LISTEN TO THE PLAYLIST VIA WiMP